A dirty swimming pool is the breeding ground for a lot of microorganisms that can possibly make you sick. We get respite during the summer season by taking a dip into the pool, but before that, you must also ensure how safe your pool is before you take a plunge.
You must understand that your swimming pool has different kinds of germs present in large numbers that can cause RWI that is recreational water illnesses. Such types of illnesses can spread by inhaling, swallowing, or getting in contact with any contaminated water from spas, pools, lakes, or any other water bodies.
A few common symptoms are:
Skin rashes 

Swimmer's ear

Diarrhea.
So, whenever you notice the swimming pool of your home getting dirty then contact any nearby pool services like Cherry Pool Services who is one of the top pools and spa repairs and services in San Diego County, California, USA.
Before you jump into any public swimming pool, just check the points given below. All these signs are clear warnings that the swimming pool may spoil your fun in summer!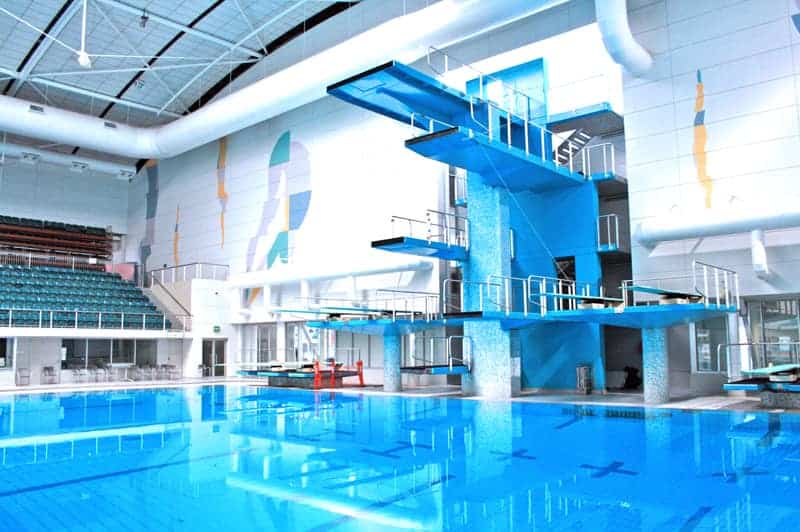 1. The pool manager never tests the water
Swimming pools need plenty of attention to fine detail, and the person managing the pool must be vigilant. It is necessary to regularly monitor the chemicals and that should be checked at least two times a day.
2. The water looks cloudy or dirty
Unless the water of the pool is sparkling and clear, you must avoid diving into it. This will indicate poor maintenance, and can always pose a threat. You must also make sure to look for any missing or broken pool drain covers.
3. You can notice algae growth in the water
In any poorly sanitized pools, you may see blue-green algae that produce toxic cyanobacteria, particularly in those areas that may receive plenty of sunlight. So before you swim, you must check for algae.
4. You notice several babies bathing in the same swimming pool
Normally, babies may look cute in the pool, but they are not the best swimming pals. They may unknowingly defecate and their fecal matter can contaminate the water. You may accidentally ingest the germs and may suffer from diarrhea and vomiting.
5. You find a large crowd swimming in the pool
Any crowded swimming pool can multiply the viruses, bacteria, and germs that get into the water. Chances are that a few swimmers may not follow proper hygiene and may jeopardize the safety of all other people.
6. Pool ladders are not kept away when unused
It is essential to have pool ladders to get into or out of the pool water, and if any adults are not present, then ladders should be kept away to prevent small children from getting access.
7. No safety fences available around the pool
To prevent the entry of young kids without their parents, safety fences are essential. Avoid using such pools that does not have such safety features.
A well-maintained swimming pool is always a source of fun during summer days however if the pool remains dirty then it can spoil all your fun.