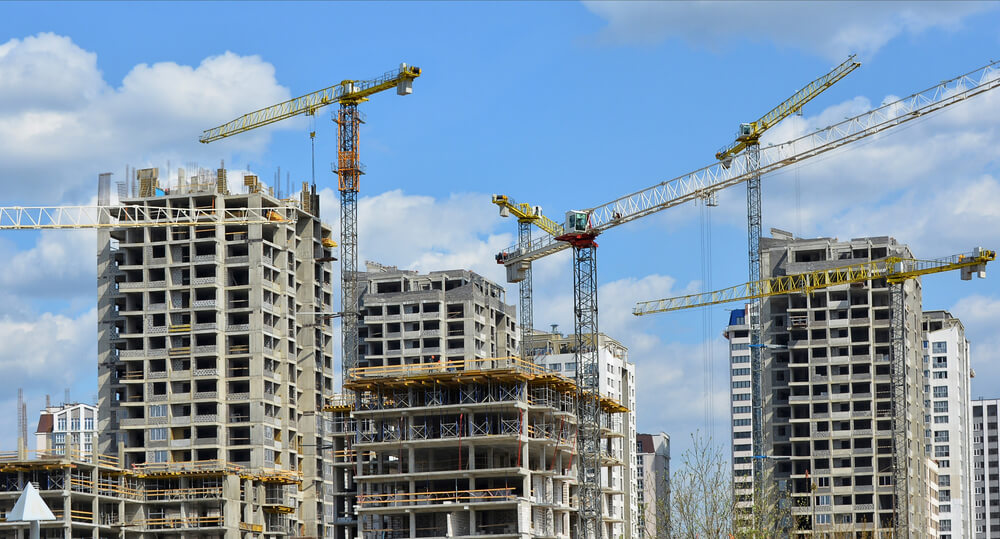 Construction sector has many complexities similar to any other industry. It has many distinct set of rules for doing business. Construction industry is always growing even in the times of pandemics. This means that there are many opportunities created for the contractors at the same time. However, the question for many of them is how to transform the growth charts of their businesses. Many of the small contractors work on multiple small jobs at the same time. This is essentially difficult in order to make the business growth sustainable. In doing so, they have to work and communicate with multiple parties at the same. They conduct meetings with multiple parties including the sub-contractors, owners, designers. They also take construction estimators on board in order to avail their construction takeoff services for better understanding of expenditures. This makes the work a piece of puzzle that in turn makes the contractor stressed as well as put the pressure on the team. The business growth suffers and expectations for the big construction company remains unfulfilled. It is important to look for large-scale projects in order to overcome the factors.In this piece of writing, we are going to discuss the ways through which you can find big construction jobs and grow your business.
Why do you need to sell big projects?
The question of why has many answers that are not only befitting but also logical. So if you are thinking why you should put your business through this, you must keep reading.
Contractors who are working on the small jobs are working on multiple jobs at the same time because small jobs have less scope and more occurrences. Some maintenance job or renovation job is not going to make a technical front for your company in sense that it does not translates into creativity or innovation for the project. Contractors are working on multiple projects at the same time, which makes it hectic for them to keep the track of tasks and meetings and the work proceedings.
There's an endless list of tasks that they have to perform. There has to be effective coordination among teams for quality work. In case of multiple projects, contractors have to coordinate among multiple teams and leads. They have to keep an eye on their work and plans. On site, construction requires constant supervision. They have to visit multiple sits at the same time, which makes it difficult for them to keep up with the requirements. This makes it difficult for them to focus and results in a hectic routine of work.
For small-scale projects like renovation of portions or houses or some repair work, or building up small units, the amount paid is less, which means less money for the job with very thin profit margins. Less profit margins are extremely harmful for the business growth. If a contractor is not earning enough money to make decent profit from the job that he is performing, it will be difficult for him to finance the projects further. This is the problem with the small-scale project that they do not have a big margin for profit. All of this results in the stunted growth of the construction business. The stunted business growth is not able to take the higher competition that exists when talking about small jobs. A considerable no. of contractors are looking for a job like this and this does not bid well for the business growth.
The competition is higher because of the huge supply-demand in terms of small jobs which results in the low prices for your services.
Ways to sell big for your business growth:
In this section, we are going to discuss credible ways through which you can not only find big construction jobs but also enhance the growth of your business. It is important to fulfill every step when looking for improvement.
Look for the value projects:
Value is of greatest importance when looking for a project. You have to undertake the involved trades and bid dates for the project but the most important thing that you cannot ignore while deciding to take on the project, is the value of the project. Evaluate the scope and impacts on growth. Evaluate how it is going to transform the work in the industry and what connections it is going to build.
Bid as fast as you can:
There must a plausible explanation for why we are asking you to bid fast on the projects. It is noted that the average close rate for the construction projects in the commercial sector is 10%. This means that you have to bid on ten projects to secure a big job. Make sure that you bid as fast as you can on the projects that you are willing to secure.
Focus on quality jobs with large scales:
You have to focus on the quality of the projects and analyze how this is going to change the trends in the industry. The quality projects are a best medium for you to build a reputation of a credible firm since you will be delivering high value projects. This is a great way to build a name for your company.
Understand the complexity of the industry:
You have to be aware of the changing trends of the construction industry. You must be fully equip with the knowledge of technicalities that are involved with the construction process. You must be aware of the process how things work and how relationships work. This will help you in securing those quality projects with value that we are talking about.
Effective marketing strategy:
You must have an effective marketing strategy for your company and services. Make sure that you exhaust every resources for building trust among the sector. Mark your presence through different means and keep your clients informed of your progress as a big construction firm. Keep them connected through the follow-ups that you send. Build effective relationships and trust for securing big scale jobs.
We have listed the steps that are necessary for the growth of your business and that you need to work on in order to secure big jobs. The benefits of this are countless. Most notable among them are less stress, undivided focus and easy way to obtain a credit line for financing your construction jobs. This makes the prospects for profit margin higher and that is why you should go after big construction projects.