Tractor dealers and owners need professional auto shipping services to move the tractors. Farmers may need transportation to a new farmland, while dealerships require moving tractors from manufacturing facilities to the retail outlets. 
Tractor transportation is different than car or motorcycle shipping. It is because of its shape, size, and operation uniqueness. If you want a tractor shipped to another destination, take sufficient care to avoid wastage of time and money. 
Tractor transporting tips for smooth shipping experience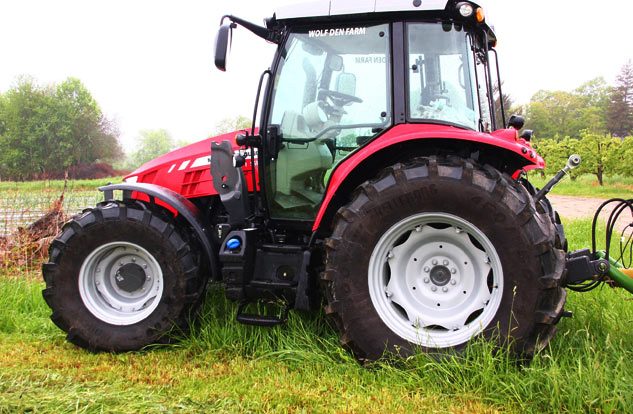 Look for professionals
Identify a company with experience and expertise. For example, Ship A Car, Inc is a direct shipping company that has an experience of thirty years. They have in-depth knowledge of the shipping and transport industry. 
Besides, specializing in shipping exotic cars, heavy military vehicles, sports cars, motorcycles, RVs, etc. they even have experience in transporting tractors. Below are some reasons why Ship A Car is the best tractor transport service in the US. Few helpful guidelines for a smooth tractor shipping experience include –
Fast shipping

 – Leaving tractor transporting needs to the professionals, you can focus on the core works. You save the time that could take to drive to the new destination. 

Trained drivers

 – The drivers are trained to deal with the truck and different kind of freight they are hauling. Each trailer offers challenges and a heavy haul means the driver has to have strength. Making wide turns smoothly needs practice and skills. He needs to be familiar with the road laws as they cross the state borders. 

Safety –

 Your tractor is well-maintained as you took invested energy, time, and money in taking care of it. It needs to arrive at the new destination in the same condition. The shipping of tractor allows safe transportation. But if you plan to drive it then the miles get marked on the odometer and in the case of long-distance there will be wear and tear. It can reduce its resale value. Farmers that use a tractor for work purposes only accumulate less mileage every year. 

Full coverage

 – Fully bonded and insured carrier company guarantees the safety of your tractor during transit. It means, if the tractor gets damaged, during transit claims can be made against the shipping company's insurance provider. 

Large trailers

 – Tractors need large trailers because of their large size. Ensure that the condition of the large trailers is good.

Timeliness 

– Large vehicles make moving of truck hard, so the delivery can get delayed. Besides, several other aspects can impact the delivery time like climate, traffic jams, breakdown, the driver gets sick, etc. Stay away from auto transport brokers that claim an exact time of delivery.
How to prep your tractor for shipping?
It always pays to have your tractor prepped for shipping in advance.
If necessary, remove detachable parts.

Clean the tractor.

Check if everything functions properly.

Disconnect batteries

Drain the fluids

Obtain permits – for foreign shipping, there may a need for other paperwork

Pay the shipping fees

Confirm loading details 
It is essential to stay connected with the auto transport company because if there is any change of the plans, they must be kept in the loop.