Planning for renovating the wall requires one of the toughest decisions is to apply paint on it or use wallpaper. Both will help your wall to look new. But applying wallpaper instead of using painting attract more to your guest and friends. Wallpaper is more durable than paint. Paint can peel and Chip may be from accidental collision and moisture but wallpaper stands better in most situations. Hence the longevity of wallpaper is more. In wallpaper, you get a variety of designs from damask to strips which provide you a variety of styles for decorating your living room, bedroom even kitchen also. Now in the market, you have the option of self-stick wallpaper which offers your more convenience. 
3 reasons people are choosing wallpaper over paint
Durable and easily Cleaned- wallpaper is a durable material. Choosing wallpaper upon paint is the best option especially when you have children in your home running around the entire house. In such selecting wallpaper is a better option as you don't have to worry about the dent, chip, or scratch. Even getting a mark on the wallpaper is not an issue as wallpapers can be easily cleaned. You just need some water, a sponge and soap to get a clear and fresh new wallpaper. Cleaning a wall is such a difficult task and for painting it you have to Incur a huge cost.
Variety of designs and textures- wallpaper comes with different textures and designs. You have several options available for decorating your wall. You can choose your wallpaper according to the interiors of your house. Nowadays wallpaper added new variety in these existing products, herringbone peel and stick wallpaper. You can change your wallpaper when you feel that your wallpaper design is outdated. On the other hand in paint, you can choose the only color for your wall. Hence who wants a modern look for their home wallpaper is the better option for them.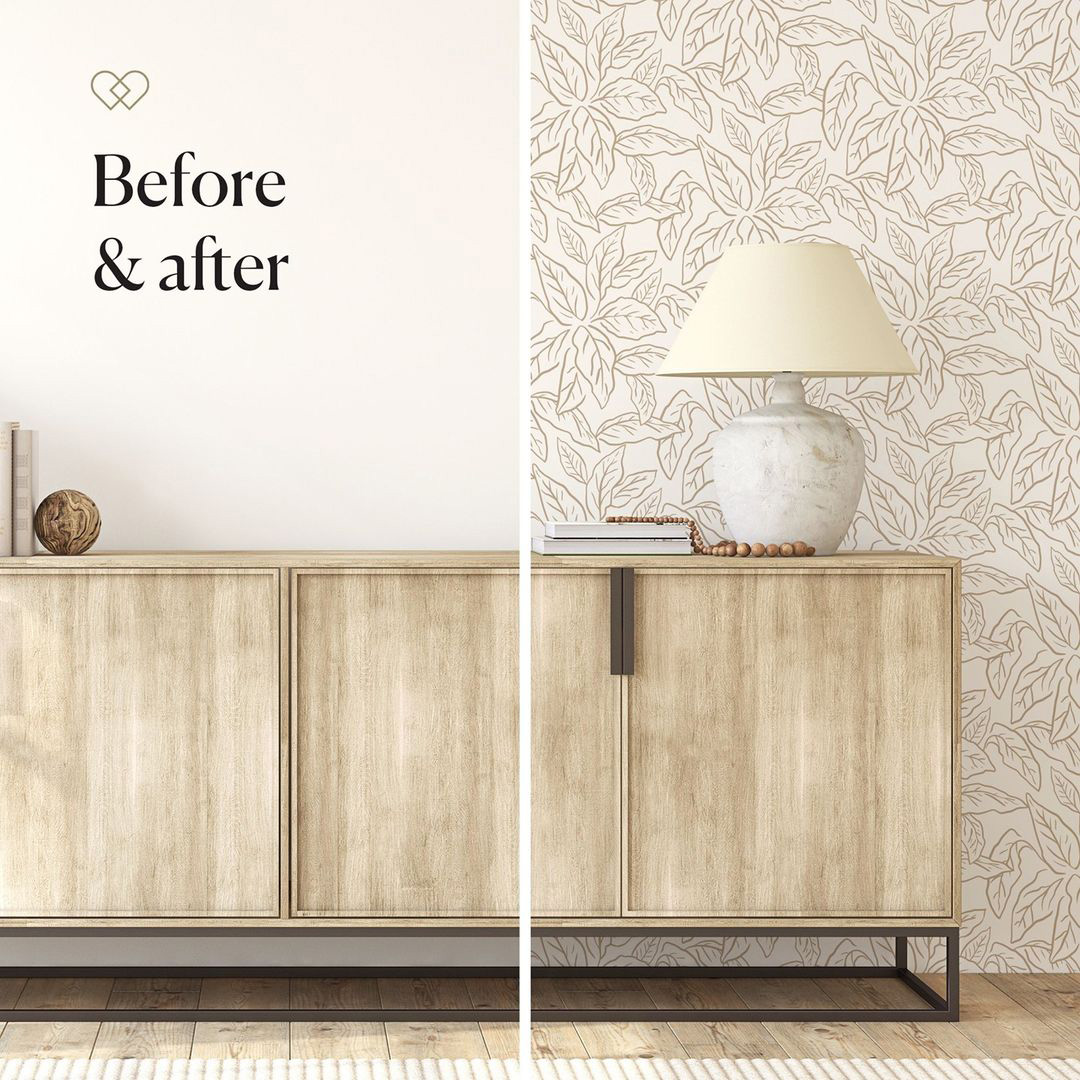 Easy to install and remove- some people think that it's very to install and take down the wallpaper but that is not true. Even it's easier than pain to stick and remove it. A various handyman is proving their services in this field. They will arrive at your home and stock your wallpaper effectively. It requires few hours to complete the task whereas painting on the wall requires huge time.
Instant Bazinga store has wallpaper of different designs and textures which will help you to make your look modern and attractive.